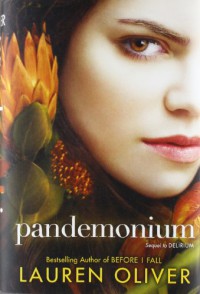 Review? I don't care about reviews! All I care about right now is to find and devour the 3rd book, so that I don't go completely crazy! Maybe, after many days, when I calm down(IF THAT IS EVEN POSSIBLE), I might pull off a review....
If you still wanna get a review, I'd tell you---I just finished this book, it's 2.30 am now, and .....This book has blown out my mind!
I'm infected with deliria, deliria for the series. And I can't be cured...EVER!